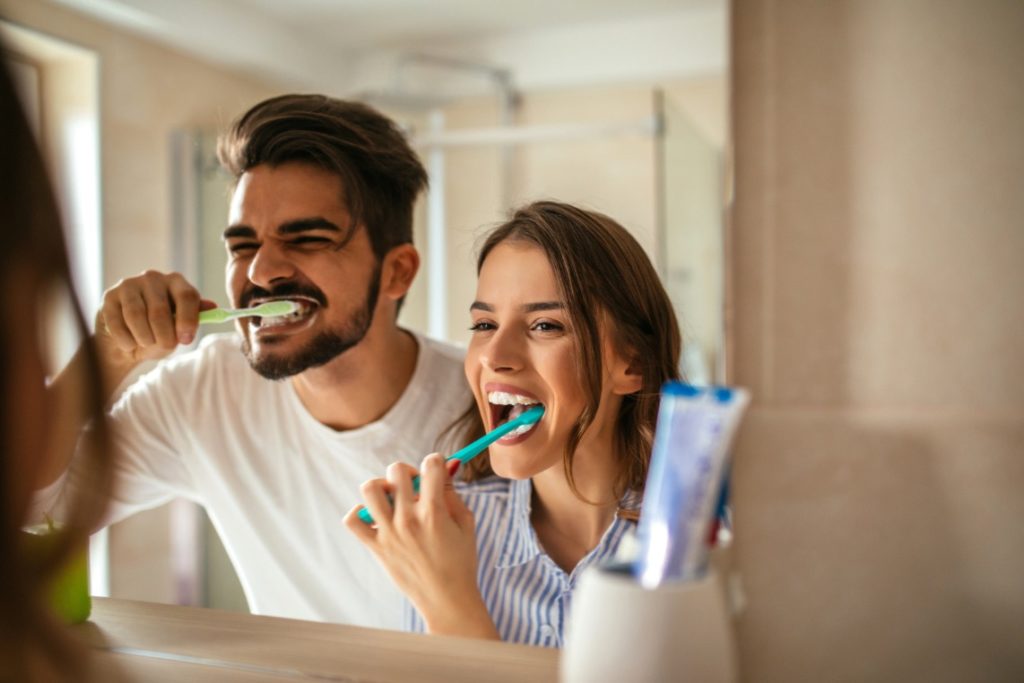 One of the best ways for everyone in the family to avoid dental problems is to brush up on their toothbrushing technique. Ultimately, proper brushing will go a long way towards having fewer cavities, healthier gums and even fresher breath. And when you combine that with regular checkups from a family dentist in Royse City, TX, you're sure to have a healthy, beautiful smile! Keep reading below to learn about the common mistake of brushing too hard, and how you can keep things healthier by "lightening up."
Potential Dental Problems From Brushing Too Hard
It seems like brushing with a lot of pressure would get your teeth and gums cleaner. But the truth is that it does more harm than good. Over time you can wear away at your enamel, which weakens your teeth, makes them more susceptible to cavities, and also increases sensitivity to temperature.
Brushing too hard can also cause your gums to recede, which exposes the sensitive roots of your teeth. This not only feels uncomfortable but also increases your chance of cavities because the roots of your teeth don't have as much protective enamel.
The Best Way To Brush Your Teeth With Less Pressure
First, start by making sure your toothbrush has soft bristles. You can also try holding your toothbrush with your fingers only instead of your entire hand, or hold it in your non-dominant hand. It will feel unnatural at first, but it will really help you brush more lightly. Also, electric toothbrushes automatically use less pressure and, these days, they're available at every price point.
From there, use these general tips to help you brush gently but effectively:
Angle your bristles at 45 degrees towards the gumline and make sure to brush for a full 2 minutes. Some people like to do this by spending 30 seconds on each "quadrant" (the upper left, lower left, upper right, and lower right).
Using circular strokes, gently scrub the front, back and chewing surfaces of all the teeth, working on 1 or 2 teeth at a time.
Brushing too fast often leads to more pressure, so don't forget to slow down.
Also, don't hesitate to ask a dentist in Royse City, TX for feedback or a demonstration at your next checkup.
When your family has good oral hygiene habits, including brushing gently but thoroughly, you'll not only have healthier teeth and gums but won't need as much dental work. And that's something everyone can smile about!
About the Author
Dr. John Kuan is a family dentist in Royse City, TX who works hard to help his patients avoid dental problems as much as possible. In addition to providing top-notch dental care, he also focuses on prevention by encouraging good brushing and flossing habits at home. If you'd like to know more about good oral hygiene or have any other questions, he can be reached via his website.