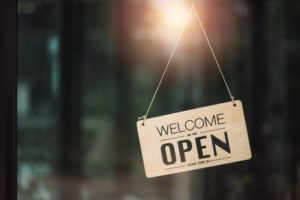 Just this month, public officials in Texas have implemented an order called "Shelter in Place" which has impacted countless businesses and people across the state. It has made some people worried about finding urgent care through locally owned businesses such as their emergency dentist in Royse City, TX. Read on to learn more about the order and what businesses it is and isn't shutting down.
What is the Shelter in Place Order?
In the latest press conference held by Texas Governor Greg Abbott on March 31, officials are recommending that Texans stay home unless their movement is absolutely necessary. This includes tasks such as going to the grocery store and caring for a family member. During the same press conference, he stated that all schools will remain closed until at least May 4th. He made an official statement addressing Texans, stating that "If you're not engaged in an essential service or activity, then you need to be at home for the purpose of slowing the spread of COVID-19."
What Businesses Are Impacted By COVID-19?
The Shelter in Place order imposed on countless states across the country by public officials has also included the prohibition of gathering in public areas and eating in bars and restaurants. Unfortunately, this has caused thousands of businesses to either shut their doors completely or adapt to the new guidelines.
Many people aren't aware that "essential" businesses are still open and providing necessary care to communities, including grocery stores, social services and charitable organizations, news media, gas stations, banks, mail delivery services, and places that provide vital medical and health care, including your dentist in Royse City, TX. CBS news offers a complete list of Texas businesses that are considered essential on their website.
What Should You do if You Have an Emergency?
Emergencies come in a variety of forms, and just because the primary health concern on everybody's mind is COVID-19, doesn't mean that other accidents and situations can't arise and put your wellbeing in danger. If you're facing a dental emergency such as a knocked-out tooth, broken crown or filling, or severe toothache, it's important to contact your local emergency dentist immediately to receive care. These dental care professionals are remaining open to prevent the flood of dental emergency patients from going to already overwhelmed urgent care centers and emergency rooms. Just be sure to contact them ahead of time to schedule an appointment and let them know if you're experiencing any type of cold-like symptom such as fever. That way, they can protect and prepare their staff and other patients.
So many executive orders and changes have been made over the last month that it's hard to keep up, which is why the thought of experiencing an emergency that doesn't have to do with COVID-19 can be scary, because you don't know where to go to receive the care you need. Fortunately, your emergency dentist in Royse City, TX is open and accepting patients who need urgent treatment, so you don't have to panic in pain trying to find out where you can go to get help.
About the Author
Dr. John Kuan is the founder of Brush Dental. He's also an incredibly experienced and dedicated professional that provides fast and highly effective emergency dental treatments for patients experiencing pain and discomfort. He regularly attends continuing education courses to keep on top of the latest dental techniques and technology being used, giving his patients the highest possible quality of care that they deserve. For questions or to schedule an emergency appointment during the COVID-19 pandemic, visit Brush Dental's website or call 469-723-4000.