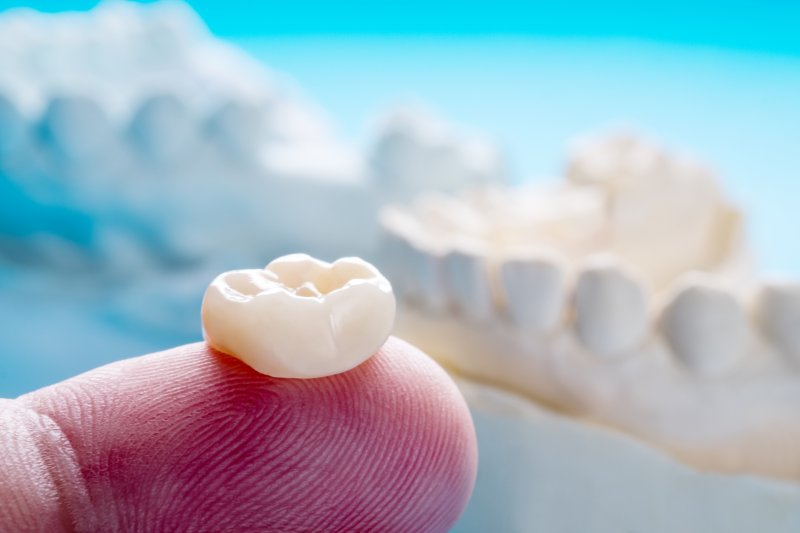 Dental crowns are provided to restore damaged teeth without having to extract them. They are customized to each patient's personal needs and last for many years, giving patients the ability to smile with confidence. If your crown becomes dislodged in any way, do not panic! Continue reading to learn which steps you should take until you are able to see your emergency dentist.
Call Your Dentist
As soon as your crown falls out, it's important to act quickly. If the crown fell out of your mouth, do your best to look for it. If it's still in your mouth, take it out. You should rinse the area where the crown was and clean it carefully with a soft-bristled toothbrush. You must be extremely careful because it could be tender and is more prone to damage. The most important thing to do is to call your dentist. If you are in pain, you should make an appointment as soon as possible.
Examine the Area and Clean Your Crown
Check the inside of your crown and remove any debris or old cement. Ensure that your natural tooth hasn't been fractured and lodged within the crown. Carefully run your tongue over the tooth to check and see if it is smooth or sharp. If you are at risk of cutting or injuring yourself, you will want to see your dentist even sooner. You should share all of this information when you call your dental office.
If the crown is hollow, you may be able to place it back on your tooth. Follow the instructions of your dentist to determine whether or not you should use a special type of temporary glue to hold the crown in place until it can be fixed. This can be found at most pharmacies.
Use Caution
Before you are able to go to the dentist, make sure that you are avoiding chewy and sticky foods that could cause more issues. Chew on the side of your mouth that isn't missing a crown. If you are able to, stick to a soft food diet until you can get it repaired or replaced.
Go to Your Dentist
When it is time for you to go in, your dentist will determine if your crown can be replaced or if you will be needing a brand new one. Either way, he will clean the area thoroughly and permanently cement the crown to your tooth.
Instances like a dislodged crown never happen at a convenient time. Fortunately, if you follow these steps, you will be able to hang in there until your emergency dentist fixes everything up. Your smile will be good as new in no time!
About the Author
Dr. John Kuan and Dr. Christopher Lam provide a wide array of services at their practice in Royse City, TX. Dr. Kuan earned his doctorate degree from the University of Pacific School of Dentistry in San Francisco and regularly attends continuing education courses to improve his skills. Dr. Lam pursued his dental doctorate at Tufts School of Dental Medicine in Boston. Dental crowns are one of their restorative dentistry options. For more information or to schedule an appointment, visit their website or call (469) 723-4000.