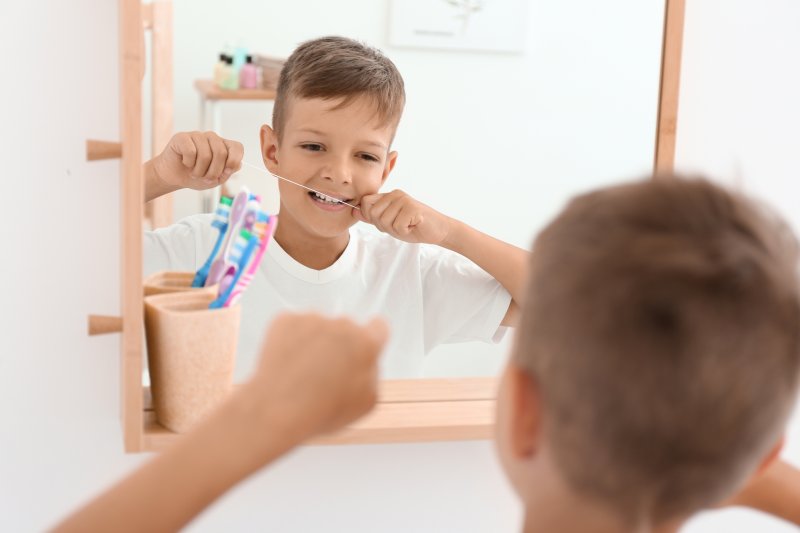 Did you know that dental floss has only been around for about 200 years? Before then, it wasn't considered a crucial step like it is today for preventing decay and periodontal disease. Even though your great grandparents had access to this dental tool, it has changed a lot throughout the years. Read on to learn more about the history of dental floss and how it's evolved to be an essential tool in modern dentistry.
Invention of Dental Floss
As you probably predicted, floss was created by a dentist. His name was Levi Spear Parmly, and he practiced in New Orleans back in 1819. There are certain areas in the mouth that food and plaque get stuck, but a toothbrush can't quite reach. Ultimately, this would lead to gum irritation, gingivitis, and even periodontitis. A waxed silk thread was Parmly's creative solution to this problem. In fact, he believed it to be the most important part of oral care. He even wrote about it in his book: Practical Guide to the Management of Teeth.
Now Available in Stores
Even though dental floss was invented in the early 1800s, it wasn't until 1882 that it was seem more widely in stores. A company called "Codman & Shurtleff" began selling unwaxed silk floss. Until this time, toothpicks were more commonly used to dislodge food from the teeth. Johnson & Johnson were eventually able to secure the first patent for silk dental floss.
The Switch to Nylon
Silk was primarily used to make dental floss, but it had a tendency to shred. That's why Dr. Charles C. Bass created a dental floss made from nylon instead. To this day, nylon is still one of the most widely sourced materials used to produce floss. Shortly after the development of nylon floss, a waxed version came out. This was popular because it tended to be more comfortable, especially for people who had smaller gaps between their teeth.
An Essential Dental Tool
It wasn't until the 1970s that floss became mainstream in North America. This is when dentists started to recommend that their patients floss at least once a day for optimal oral health. However, this still hasn't become a regular practice for many Americans. According to studies by the American Dental Association has shown that only 16% of Americans report flossing daily.
Dental floss has changed a lot in the last couple centuries, and it is has come a long way. Flossing is an essential part of your oral hygiene regimen. By doing so daily, you will be able to prevent oral health issues and better maintain a strong, healthy smile.
About the Author
Dr. John Kuan earned his dental doctorate from the University of the Pacific School of Dentistry in San Francisco where he completed the only three-year dental program in the country. He regularly attends continuing education courses to keep his knowledge and skills sharp. For more information on proper oral hygiene or to schedule an appointment at his office in Royse City, visit his website or call (469) 723-4000.